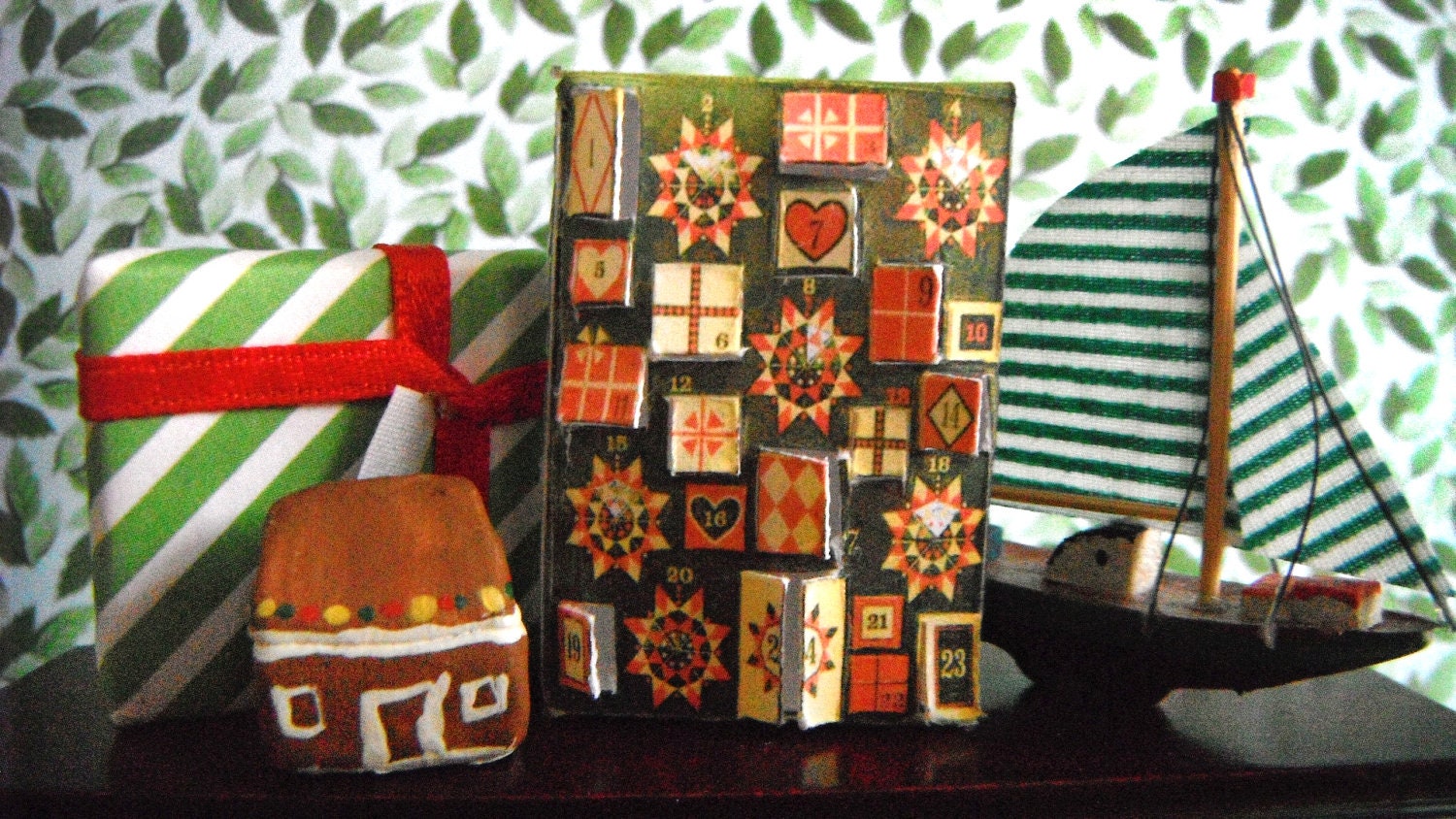 The Holidays are just about upon us. I plan to do a hand made and electronic Christmas, with most of my shopping being online, and much of it being being gift certificates. My daughter who has grown out of play dolls wants mostly computer gaming stuff for her gifts. I love the ease of downloads.
I am also making dolls for the holidays, including completing some commissions for Wish Dolls - so it's nice to know others are buying handmade.
One previously featured miniaturist,
L. Delaney
, has sent me a heads up about her upcoming Black Friday through Cyber Monday (Nov 23-26) sale at
her Etsy shop
, with a 10% off coupon for blog readers.
Not only are Laura's products adorable, I want to point out what a savvy marketing move it is to contact a blogger who has featured her in the past (ie me) with this information. Good work.